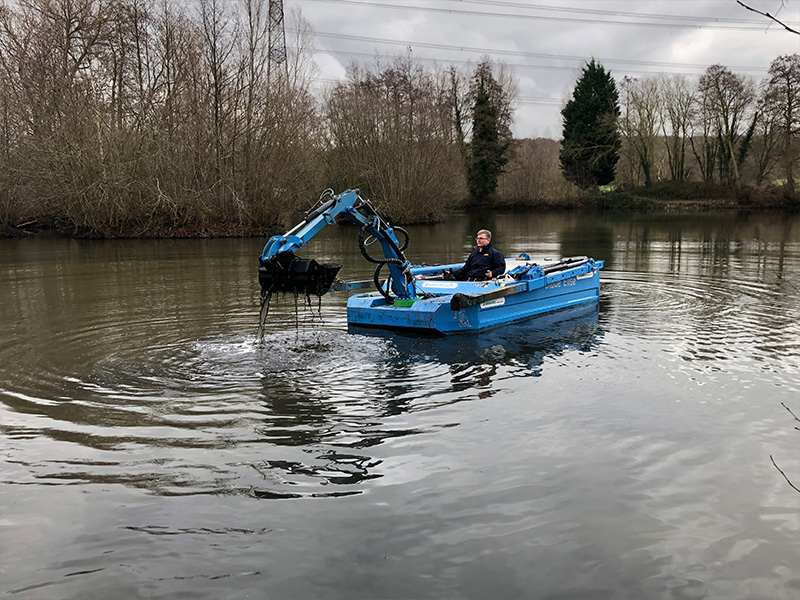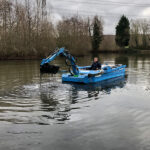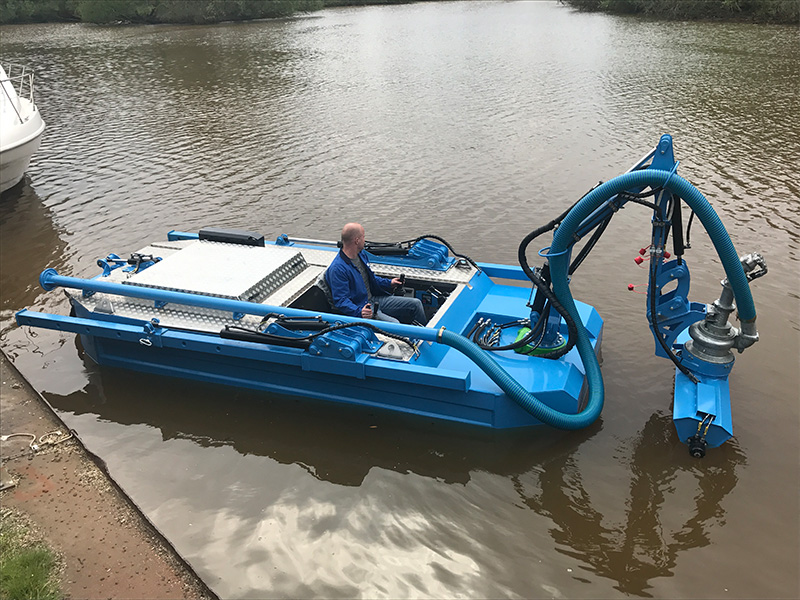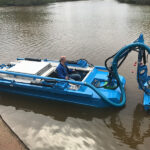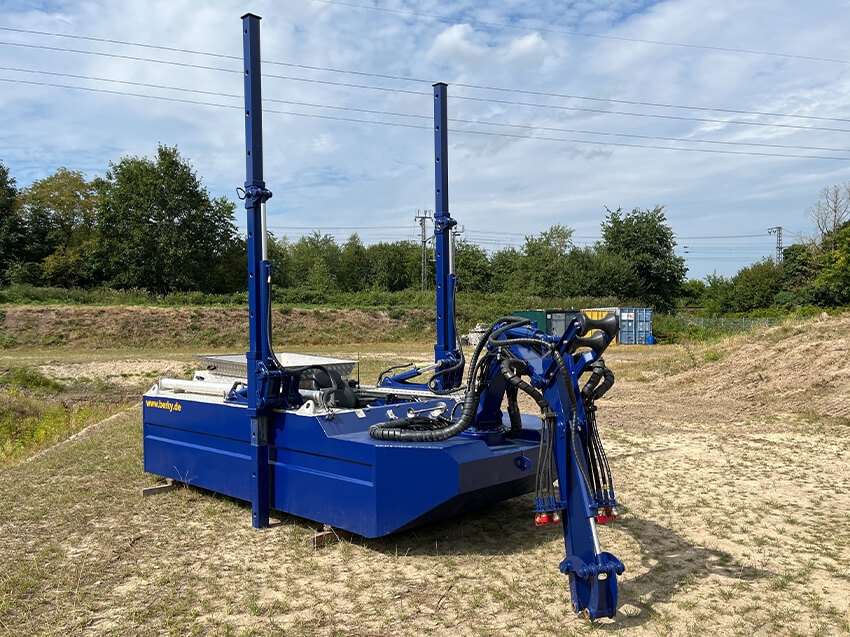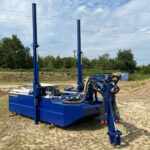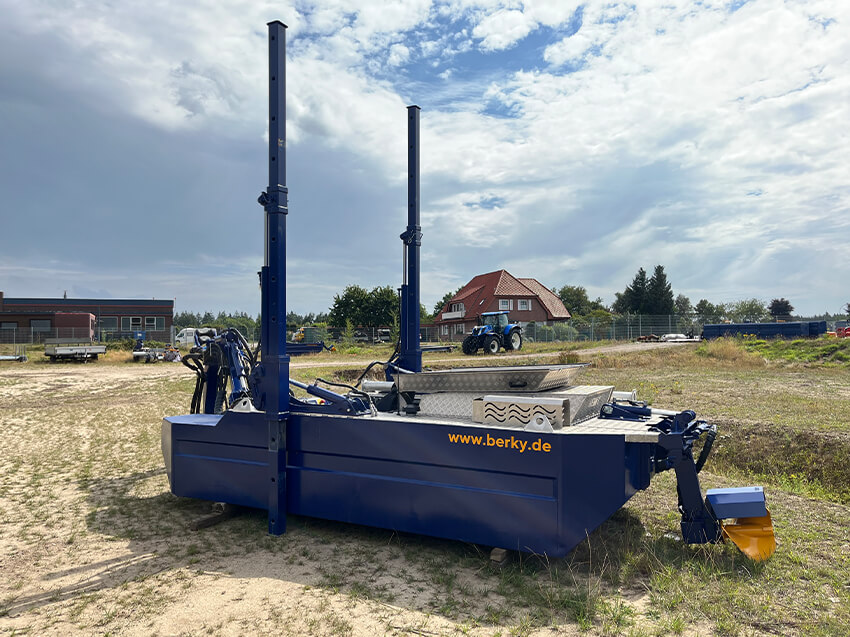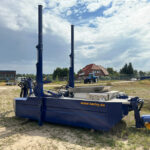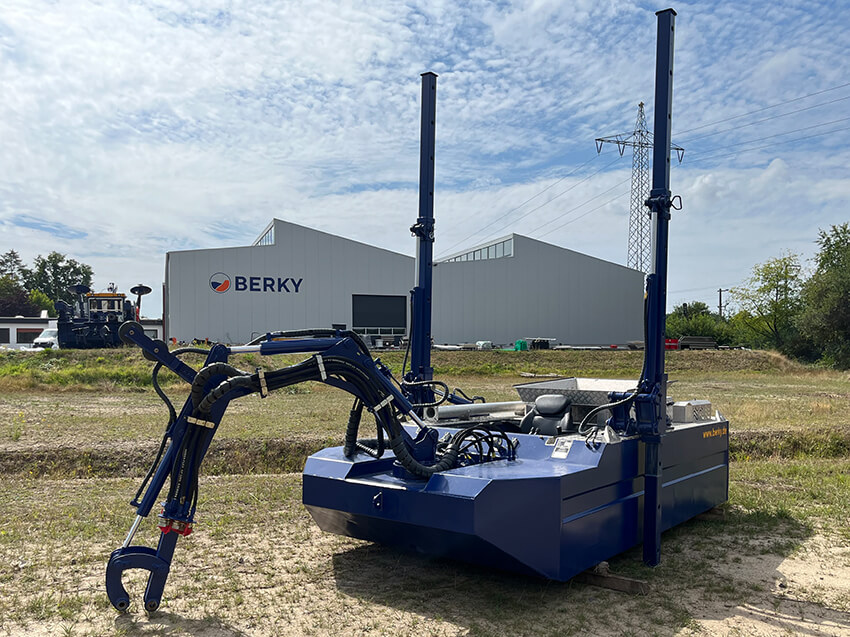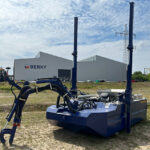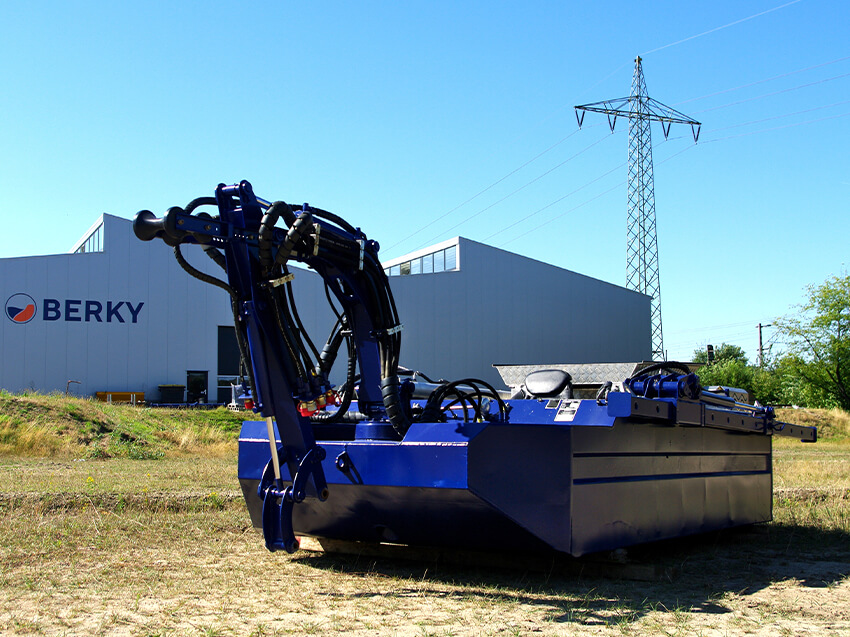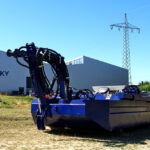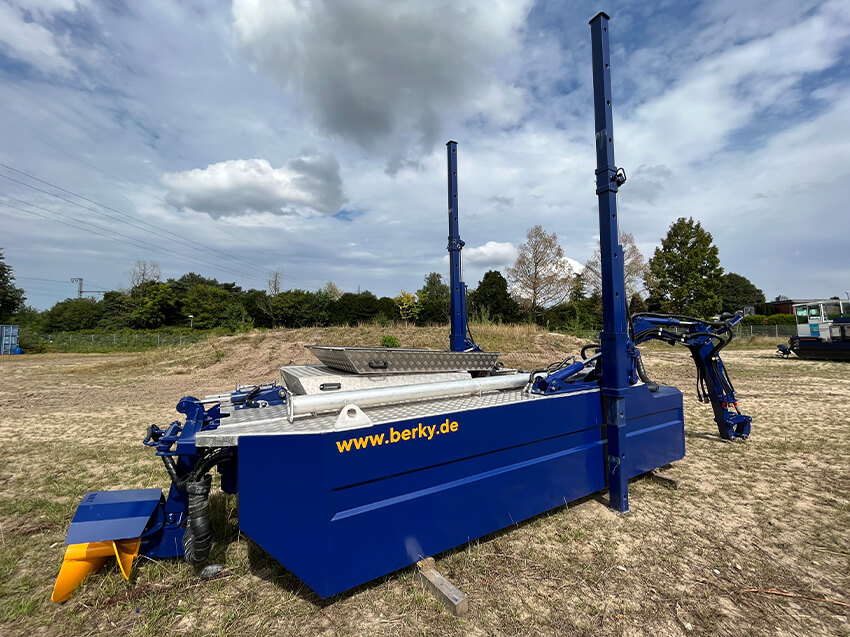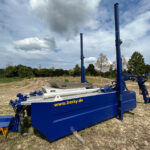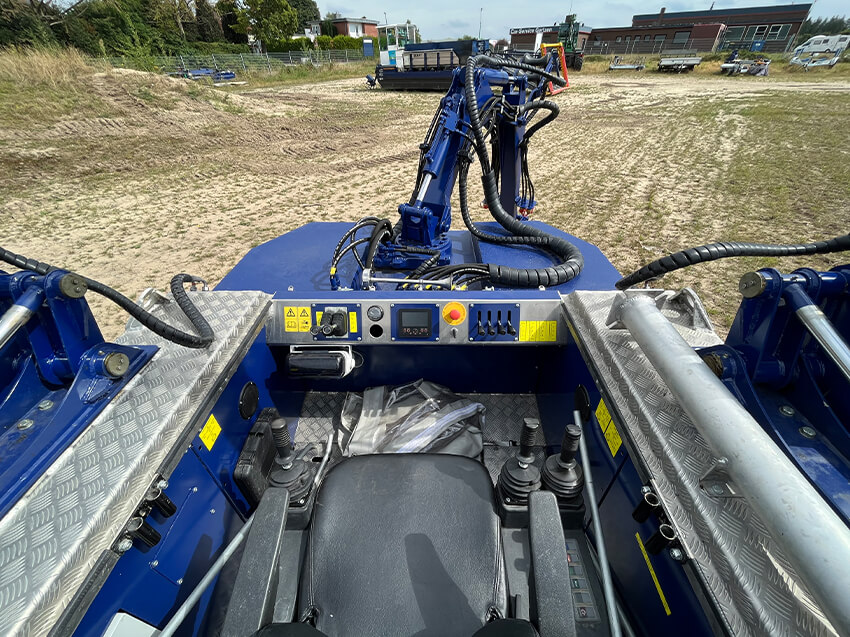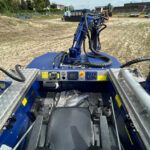 Mowing and dredgeboat typ 6710
The BERKY NEREUS 200 impresses with its stable and saltwater-resistant aluminium construction. The optimally configured hydraulic system of the dredger in coordination with the engine power for low operating costs.
The two additional hydraulic supports on the side provide more stability during work.
The quick change of implements enables effective and time-saving work with the dredger.
The floating dredger combines the characteristics of a classic dredger and those of a boat. The floating dredgers are used, among other things, to excavate gravel, sand or soil along banks. With their versatile functions, the floating dredgers support the continuous navigability of waterways with the desilting of the corresponding waterways.
Buy or rent the mowing- and dredgeboat BERKY NEREUS 200 to realise your project without any problems.
Possible tools:
ALL PROPERTIES AT A GLANCE
Merkmal
Eigenschaften

Article number

Motor

Stage IIIA: 4-cylinder Kubota diesel engine, approx. 36 kW/49 hp
Stage V: 3-cylinder Kubota diesel engine, approx. 37 kW/50 hp

Hull

Saltwater-resistant hull made of aluminium with primer and top coat resistant to aggressive, atmospheric and mechanical influences.
Boat corners with double-walled material support as wearing edge

Tank volume

Fuel tank approx. 60 l
Hydraulic tank approx. 100 l

Cooling
Traction drive

a hydraulic drive auger with start-up and weed protection
Drive auger hydraulically depth-adjustable and tiltable upwards

Steering

Hydraulic swivelling of the drive auger by 60° per side via joystick on the driver's seat

Control

Hydraulically pre-controlled joysticks for operating the driving and working functions
one joystick for worm drive, travel speed infinitely variable
Two joysticks with Euro control for boom operation

Driver's platform

Clearly arranged controls and monitoring instruments (rev counter and hour meter, temperature display, electric diesel tank indicator, hydraulic oil warning indicator, electric position indicator with transmitter for steering, main battery switch)
12 V socket splash-proof
Splash-proof ignition lock and displays
Adjustable seat with armrests and extended backrest

Hydraulic system

L/S pump for drive and large implements up to 100 l/min at 180 bar
Gear pump for implement drive up to 40 l/min at 150 bar
Gear pump for cylinder hydraulics and steering up to 25 l at 200 bar
Hydraulic oil: Bio-oil Water hazard class 0

Safety and warning system

Automatic safety shutdown in case of overheating and low engine oil pressure
Acoustic signal when hydraulic oil level is too low

Cantilever

Two-part articulated boom mounted centrally
Swivel range 270
Length approx. 2.40 m
Working depth under water with mud auger over 2.00 m
Unloading height approx. 2.00 m

Dimensions

Hull: 4.50 m x 2.00 m x 0.80 m (LxWxH)

Transport: o 6.50 m x 2.30 m x 1.20 m (LxWxH)

Supports (optional): up to 2.30 m working depth
Draught:

0,40 m

 

Weight: approx.

 2.250 kg

 

Speed

Up to 7 km/h forward
Up to 4 km/h backwards

Standard equipment

Lockable aluminium cover for the driver's platform
mobile bilge pump
Oil change pump for engine oil
On-board tool kit, Life jacket

Areas of application

Dredging gravel, sand or subsoil
De-silting of ponds or lakes
Ensure navigability of waterways
Clean overgrown and silted ditches
CONTACT US NOW
Request a quotation or have questions about our products? ​