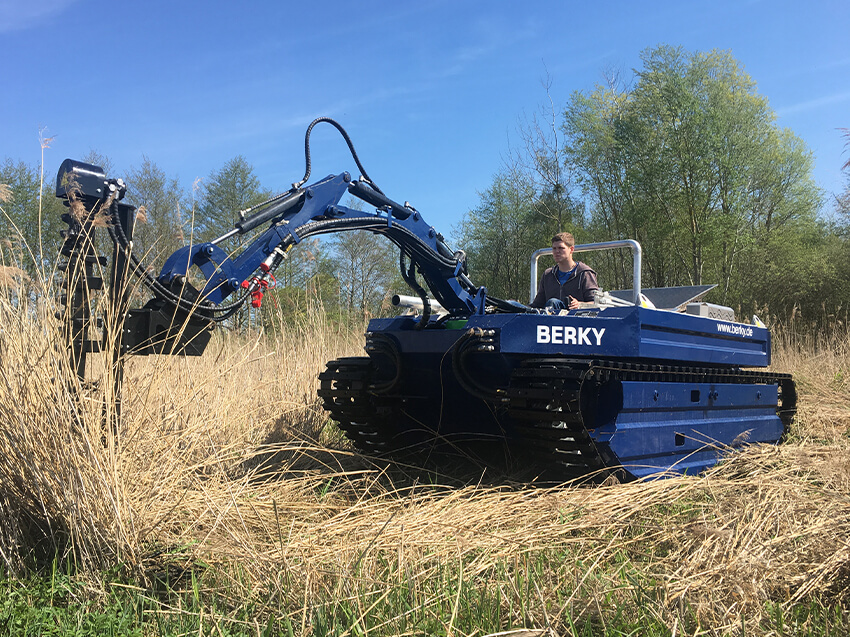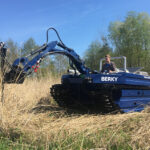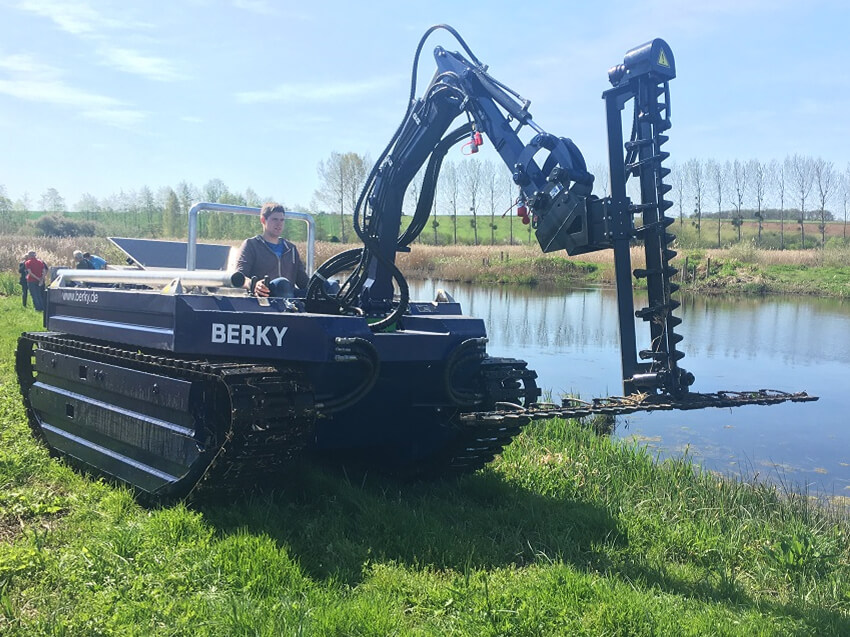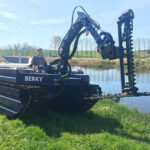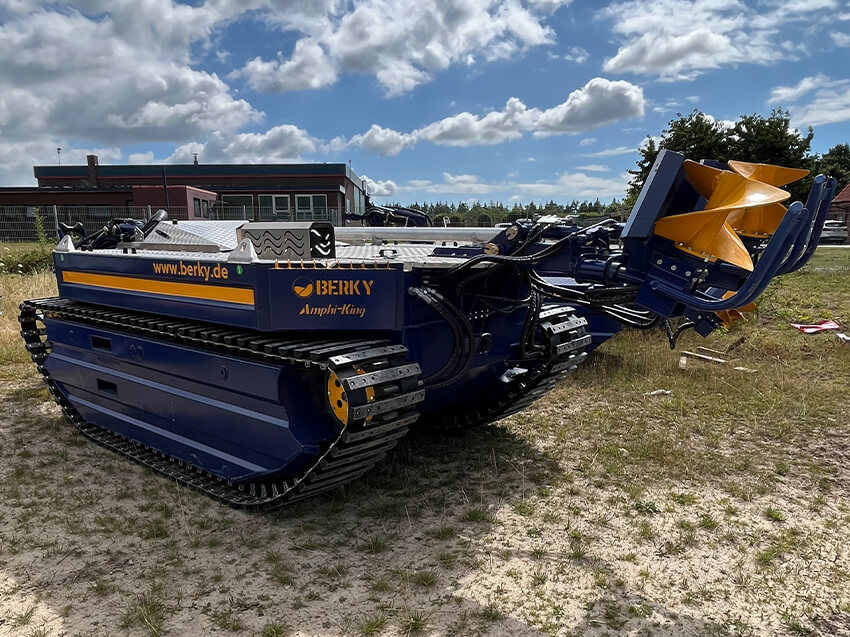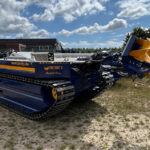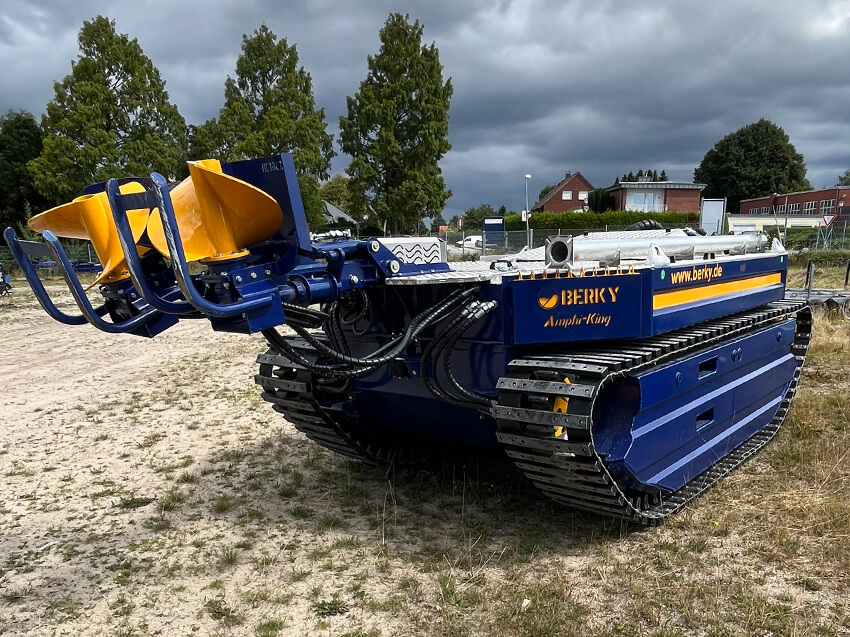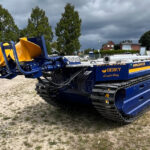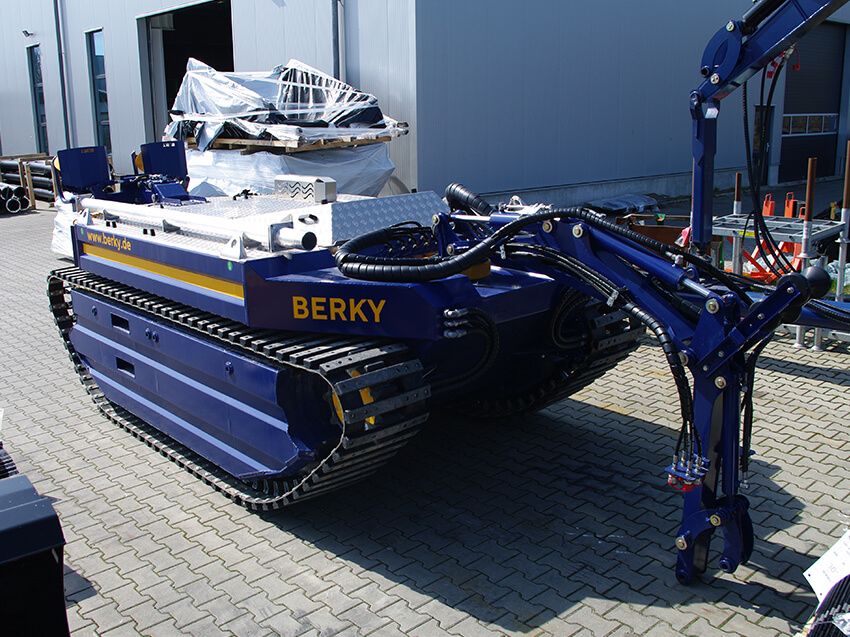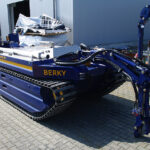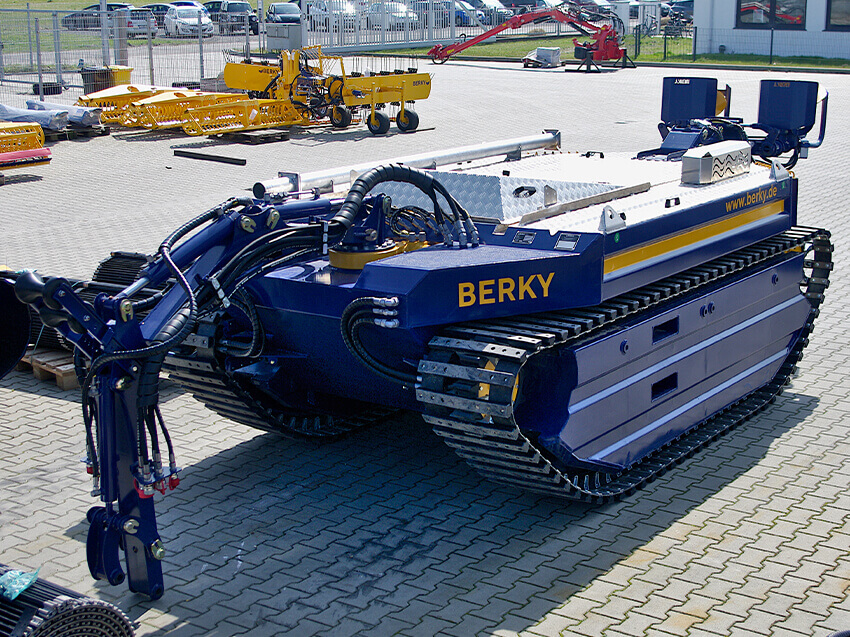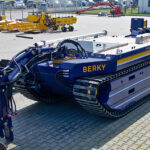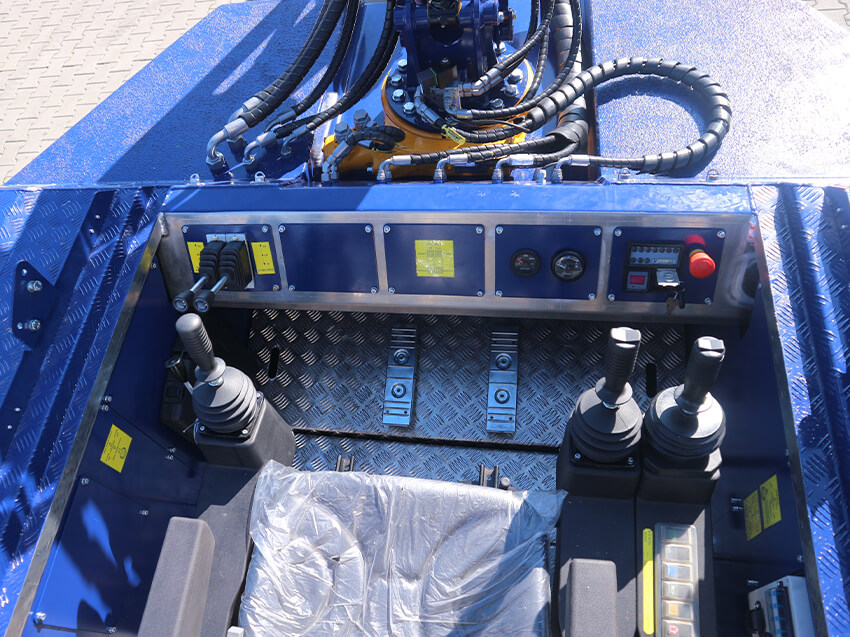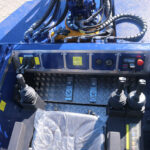 Amphibious mower boat typ 6450
Whether on land or water, the BERKY NEREUS 240 AMPHI is versatile. The BERKY NEREUS 240 AMPHI combines boat and vehicle in one machine. The manoeuvrable and compactly built machine thus not only allows work in the middle of the water, but also in the hard-to-reach marginal areas, in shallow places and in swampy areas.
Wide range of applications for effective water maintenance
The possible work applications of the amphibious mowing boat are as versatile as the areas of use. With the swivelling outrigger arm, mowing, collecting flotsam and desilting are easy tasks. Not only floating plants Lemma (duckweed) and water hyacinths are effectively removed, but also rooting plants such as waterweed or comparable plant species are removed by the mowing boat. Rent or buy our mowing boats for watercourse cleaning and removal of aquatic plants.
Matching tools:
ALL PROPERTIES AT A GLANCE
Merkmal
Eigenschaften

Artikel number

Motor

Stage IIIA: 4-cylinder Kubota diesel engine, approx. 55.4 kW/75 hp
Stage V: 4-cylinder Kubota diesel engine, approx. 55.4 kW/75 hp

Hull

Saltwater-resistant hull made of aluminium with primer and top coat resistant to aggressive, atmospheric and mechanical influences.
Boat corners with double-walled material support as wearing edge

Tank volume

Fuel tank approx. 60 l
Hydraulic tank approx. 90 l

Cooling

Water cooling for diesel engine
Two separate hydraulic oil coolers

Traction drive

Water: two hydraulic drive augers with start-up and weed protection, drive augers hydraulically depth-adjustable and tiltable upwards
Land: pontoon-clamped crawler track, two drive chains with two drive motors each, track width per side 0.50 m (for gradients up to 30° in the direction of travel and 10° in the transverse direction).

Steering

Hydraulic swivelling of the drive augers by 60° per side via joystick on the driver's seat
Chains independently controllable via foot pedals

Control

One joystick for worm drive, travel speed infinitely variable
Two joysticks for boom operation (Euro control)
Two foot pedals for chain drive

Driver's platform

Clearly arranged controls and monitoring instruments (rev counter and hour meter, temperature display, electric diesel tank indicator, hydraulic oil warning indicator, electric position indicator with transmitter for steering, main battery switch)
12 V socket splash-proof
Splash-proof ignition lock and displays
Upholstered seat with armrests

Hydraulic system

L/S pump for drive and large implements up to 100 l at 220 bar
Gear pump for implement drive up to 40 l/min at 150 bar
Gear pump for cylinder hydraulics and steering up to 25 l at 200 bar
Hydraulic oil: Bio-oil Water hazard class 0

Safety and warning system

Automatic safety shutdown in case of overheating and low engine oil pressure
Acoustic signal when hydraulic oil level is too low

Cantilever

Two-part articulated boom mounted centrally
Swivel range 270
Length approx. 2.40 m
Working depth under water approx. 1.50 m with T-knife
Unloading height approx. 2.00 m

Dimensons

Hull: 3.80 m x 2.40 m x 1.00 m (LxWxH)

Transport: 5.42 m x 2.40 m x 1.65 m (LxWxH)
Draught: 0,80 m
Weight: approx. 3,100 kg

Ground pressure: 0.15 kg/cm² 

Speed

Water: up to 7 km/h forward and 3.5 km/h backward
Land: up to 6 km/h forwards and backwards

Standard equipment

Lockable aluminium cover for the driver's platform
mobile bilge pump
Oil change pump for engine oil
On-board tool kit, Life jacket

Scope of application

Remove and collect aquatic plants, algae and water hyacinths in rivers, lakes or canals.
De-silting and dredging the bottom of the watercourse
CONTACT US NOW
Request a quotation or have questions about our products? ​