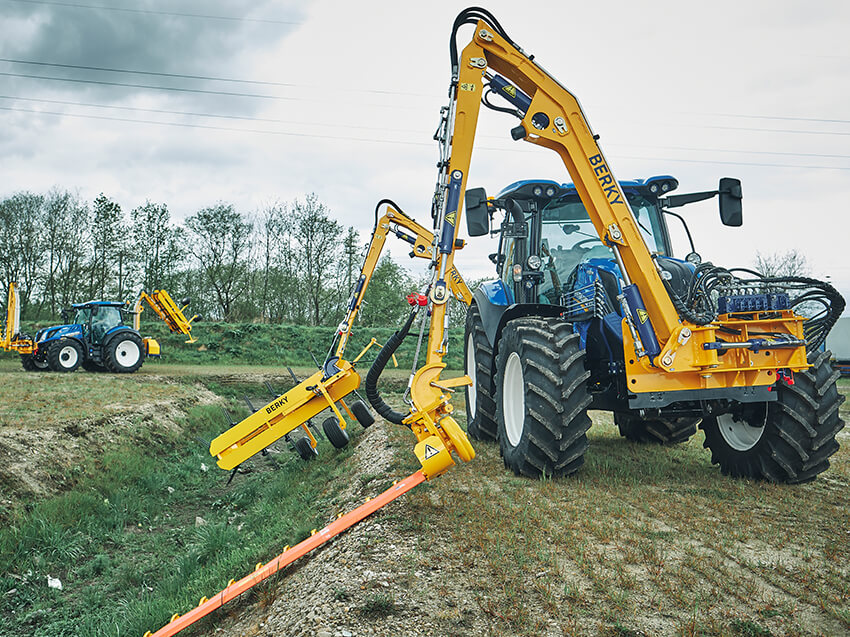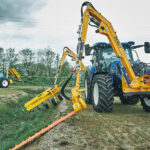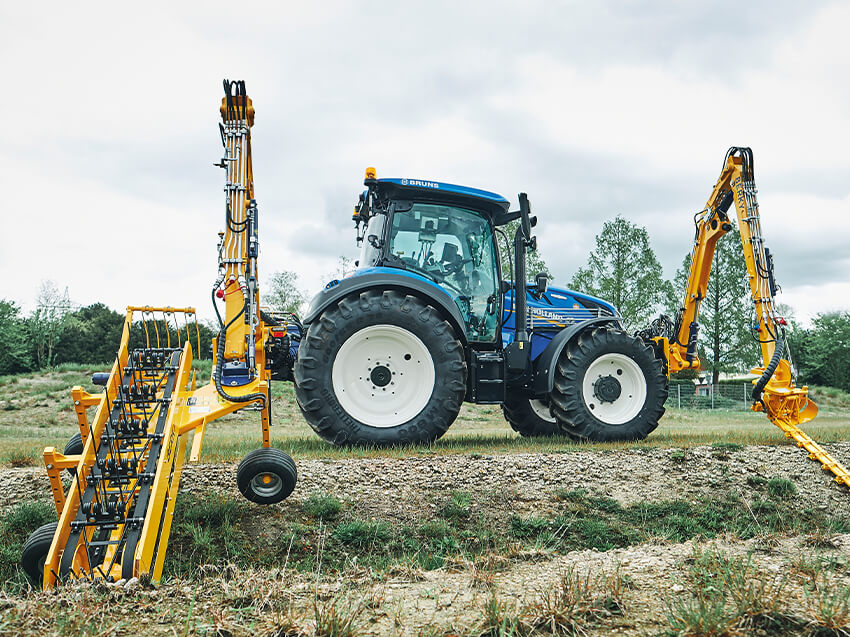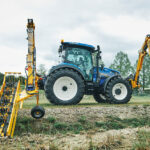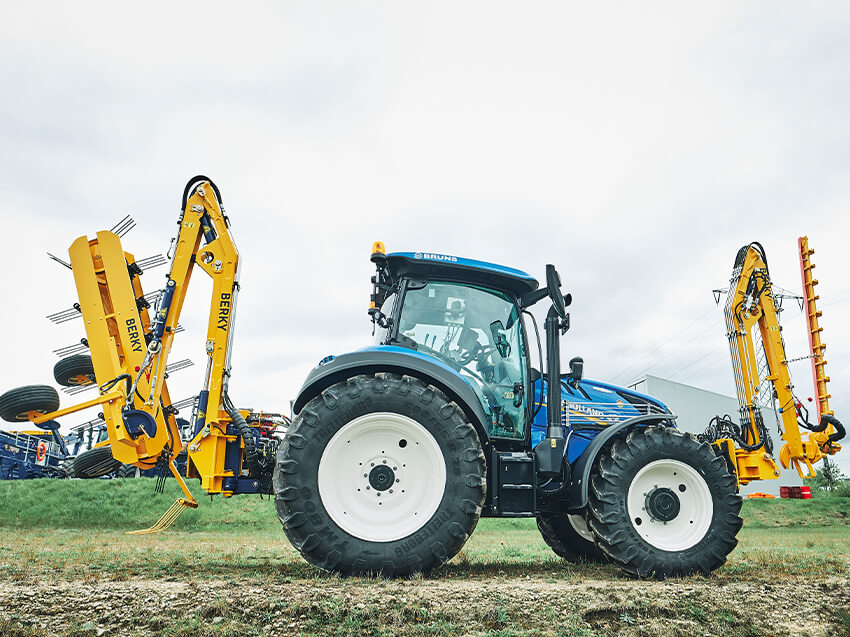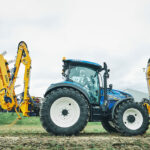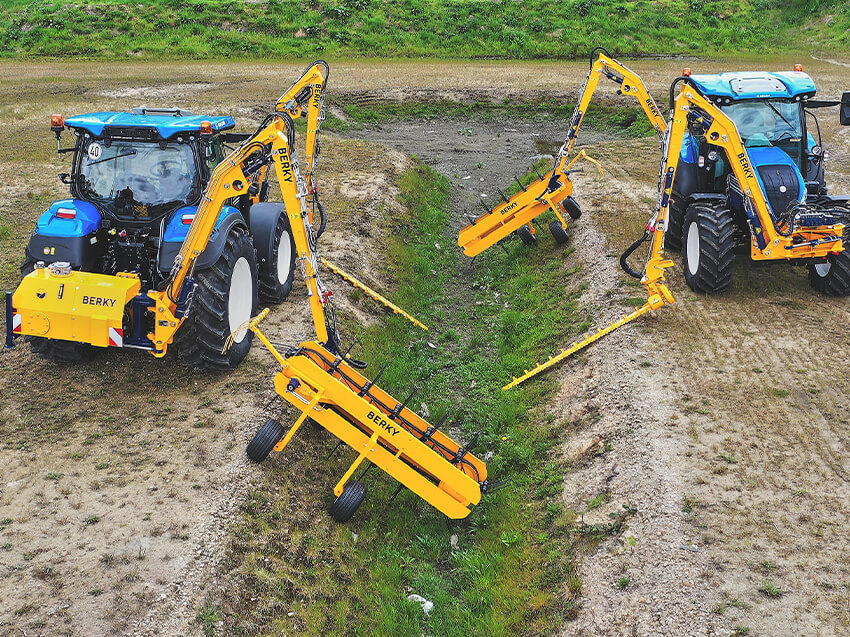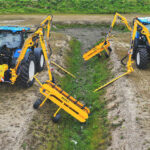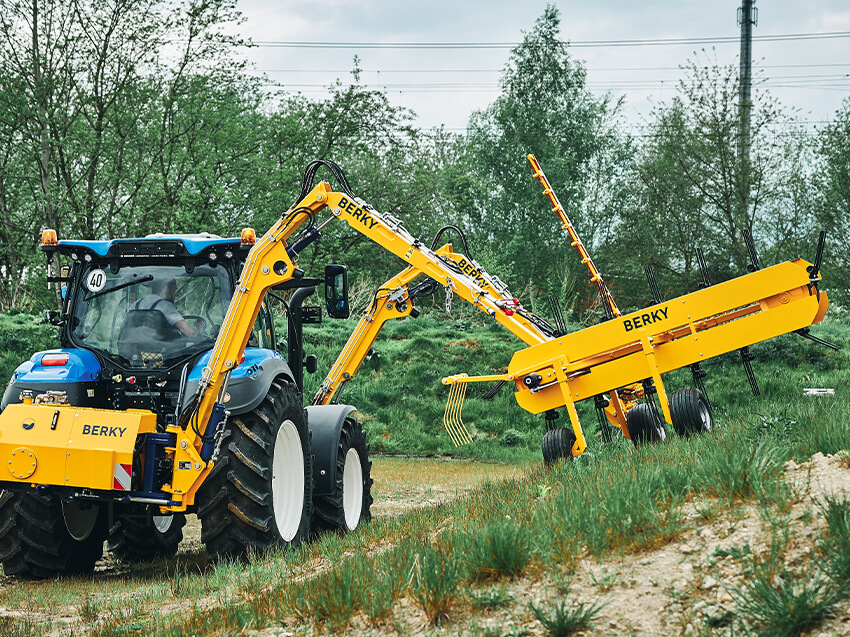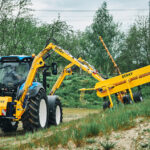 TOMGROW CARE WITH YOUR TRACTOR IN ONE WORKING PASSAGE
The Mower-Hark-Combi is perfect for working trenches in just one operation.
The front-mounted cutter bar cuts the vegetation in an environmentally friendly way. The rear-mounted belt clearing or roundabout clearing rake reliably removes the clippings from the
slope or from the bottom of the ditch. The Mower-Hark-Combi is particularly interesting for all those who want to convert an existing tractor or who want to remove the tractor from the trench.
use it for other tasks at times. Mowing and clearing/raking in one operation.
ALL PROPERTIES AT A GLANCE
Merkmal
Eigenschaften
Article number
Tractor

Standard gauge tractor
Free payload of at least 2,100 kg*

Equipment attachment

Front: Attachment to a communal plate size 5 form A or size 3 form B
Rear: Rear frame in the 3-point mounting category 3

Tank volume
Cantilever

Front boom 4.50 m, rigid
Tail boom 4.50 m, swivelling
Floating position of the main arm can be switched on/off electrically

Hydraulic system

Cylinder functions via gear pump
Implements via LS pump
Up to 40 l/min at 180 bar per implement, proportionally adjustable
Economical work with low PTO shaft speed due to transmission gearing
Hydraulic oil: Mineral oil

Safety system

Rear boom swing back device for overload protection and for transport travels

Control

Electro-proportional control of the cylinder hydraulics via joystick
Ergonomic operation through joystick switchover from front to rear boom

Standard equipment

Parking supports for front and rear attachment
Hydraulic quick couplings for fast assembly/disassembly

Special equipment

Limited mulching operation possible

Scope of application

Trench cut
Raking and removing cuttings
CONTACT US NOW
Request a quotation or have questions about our products? ​