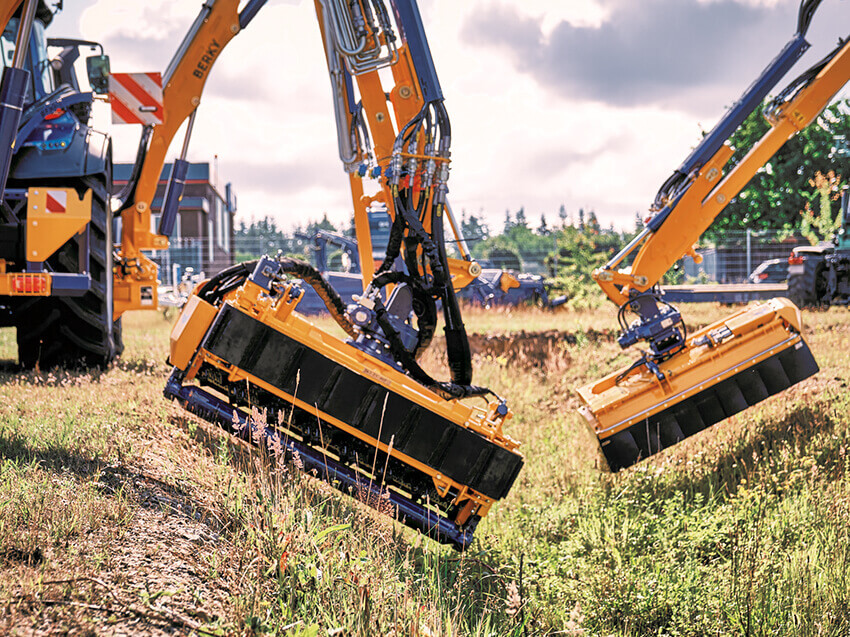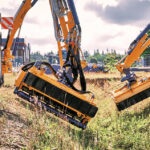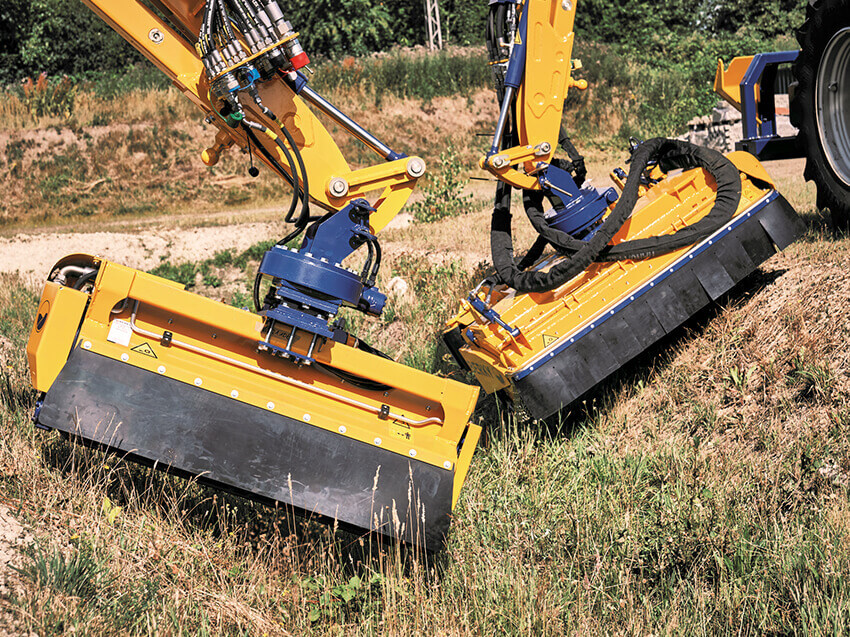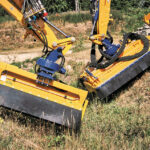 Mulcher with clearing belt
All the advantages of the BERKY mulcher ­extended by a powerful conveyor belt. By using the conveyor belt, mulching can be carried out in one operation and the mulched material can be removed from the working area at the same time. The conveyor belt easily throws the material onto the clearing strip­. The freely selectable running direction of the conveyor belt allows ejection to the right or left of the mulcher.
All properties at a glance
Merkmal
Eigenschaften
x

Article number

Working width
Knife

40 mm flails and turned shackles

Hydraulic system Power requirement

High-pressure axial piston engine
Mulcher: up to 100 l/min at 280 bar
Conveyor belt: up to 25 l/min at 150 bar

Weight




Working speed

Standard equipment

Hydraulically erectable, rear-mounted conveyor belt
Height adjustable caster
Wear plate insert in the housing
Reinforced bearing that can be relubricated

Scope of application

Mulching of grass, scrub and light woody plants and simultaneous removal of the mulch with a conveyor belt
CONTACT US NOW
Request a quotation or have questions about our products? ​