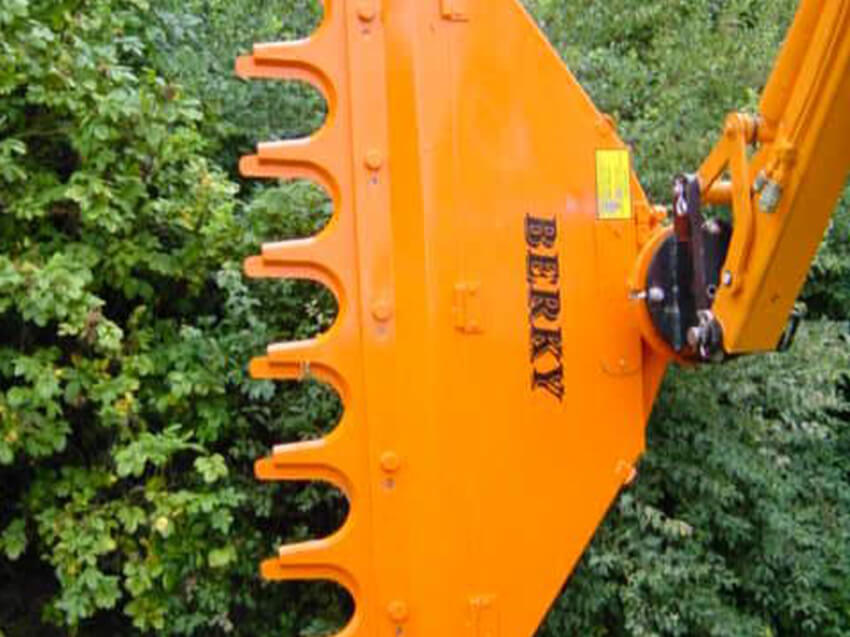 The hedge cutter for tractors, mobile and tracked excavators, like the pruning shear, offers a smooth working result by means of a smooth-running and low-maintenance drive. However, with this tool it is possible to handle branches and brushwood up to a cutting thickness of 16 cm. This makes the pruning shears ideal for heavy-duty use.
At BERKY you can rent or buy lopping shears for tractors, mobile and tracked excavators for tree care.
All properties at a glance
Merkmal
Eigenschaften

Article number

Cut thickness

Working speed

Hydraulic system Power requirement

Drive via hydraulic cylinder
Up to 80 l/min at 210 bar

Working width

Weight

Standard equipment

Scope of application

Woody plant care & tree pruning
CONTACT US NOW
Request a quotation or have questions about our products? ​