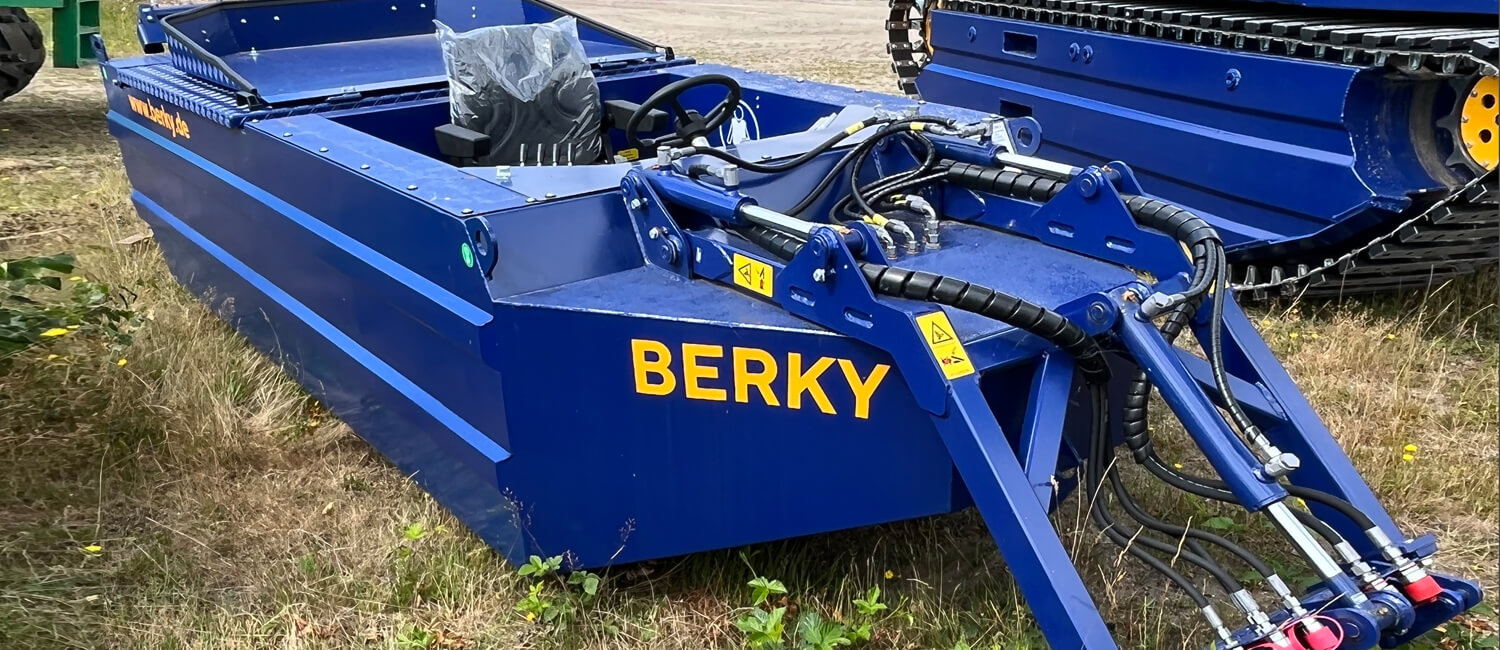 Free your waters from aquatic plants, mud and bank vegetation
With our manoeuvrable BERKY NEREUS mowing boats / work boats you can do your work in the tightest of spaces effortlessly and precisely.
Areas of application
Rivers, ditches, canals, ponds, lakes (recreational lakes), marinas, etc.
Working requirements
Mowing, collecting, desludging, dredging, demolition work.
Clear your water body of aquatic plants (rooted at the bottom or floating on the surface), mud and bank growth.
Cut and collect aquatic plants below the waterline and discharge the material on the bank or embankment. Pump mud and sediment from the bottom of the watercourse to shore or deepen your watercourse.
In this way, you can clean your marinas and recreational lakes, make fishing ponds usable and restore the flow of ditches and rivers, or ensure that the water flows away.
Free your water from invasive aquatic plants such as waterweed (Elodea sp.) or rough hornwort (Ceratophyllum demersum), pump out silt and sediment from the bottom of the water and prevent siltation or the effects of eutrophication processes (accumulation of nutrients in the water).
Thanks to the working arm, you can always choose the right implement for your requirements from up to eleven attachments.
Choose the right mowing and working boat for your requirements
BERKY NEREUS 150 – compact and manoeuvrable, boat trailer for transporting by car and slipping available
BERKY NEREUS 200 – stable working thanks to laterally retractable supports
BERKY NEREUS 240 AMPHI – amphibious mower boat / work boat for shallow areas and drivable on land
With us you can buy or rent your suitable BERKY mowing boat / work boat.
CONTACT US NOW
Request a quotation or have questions about our products? ​