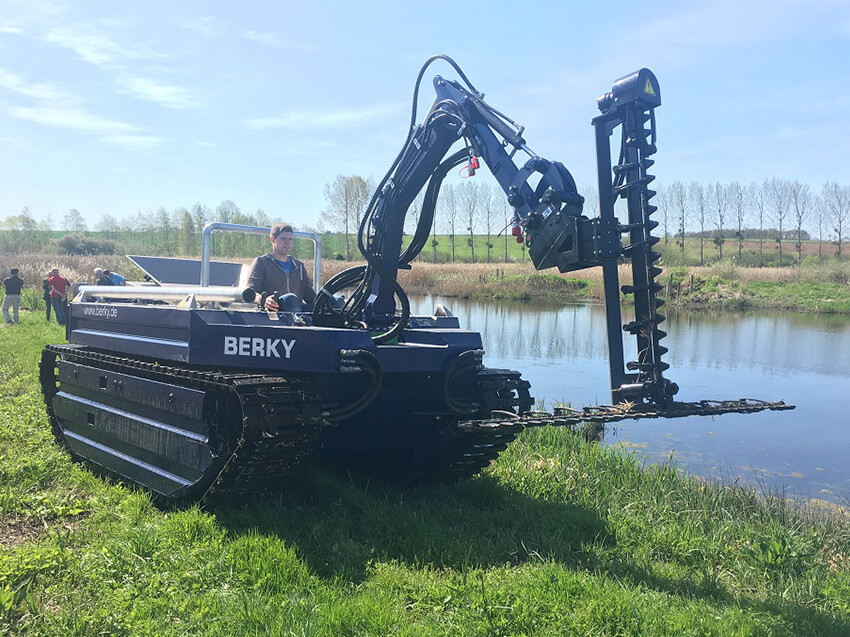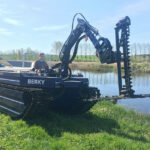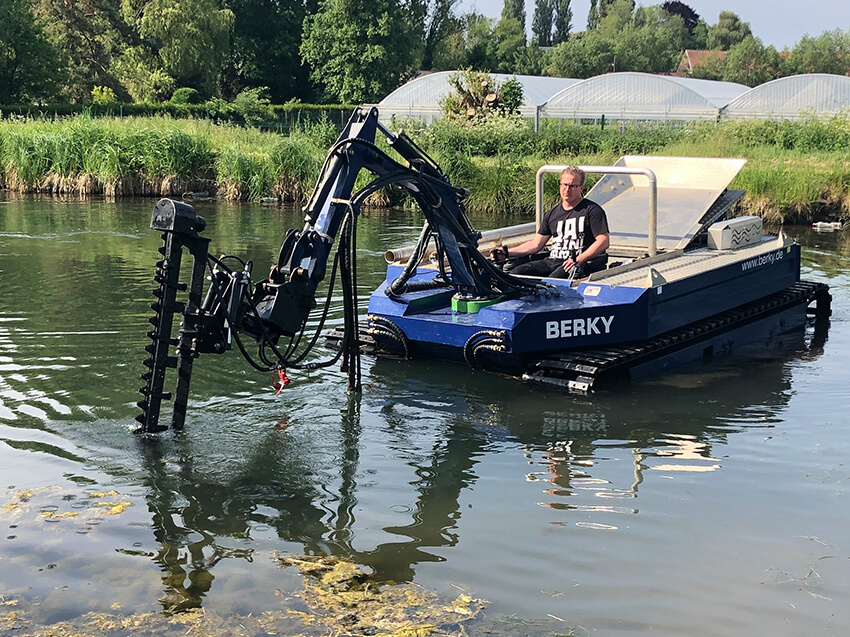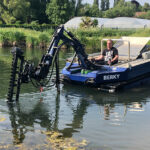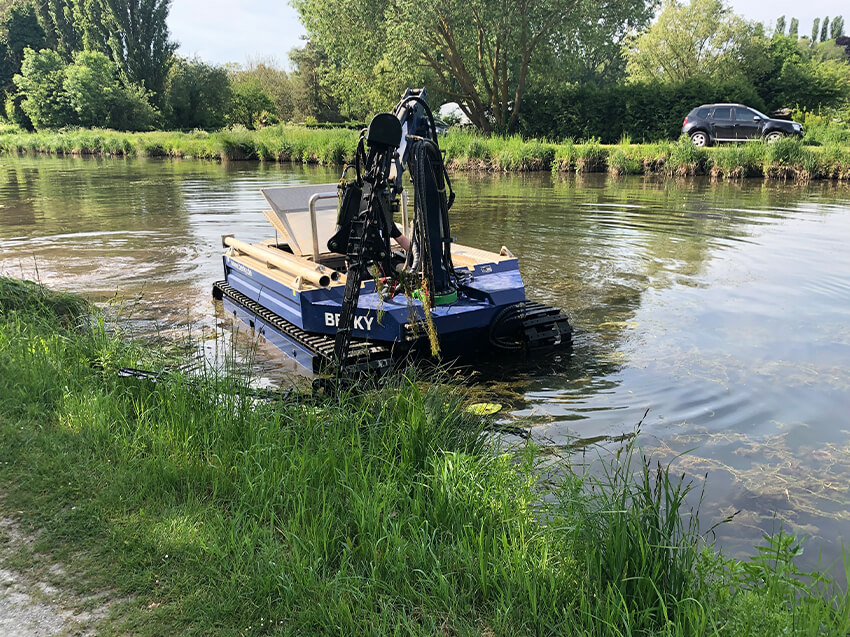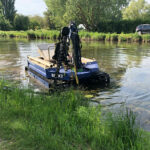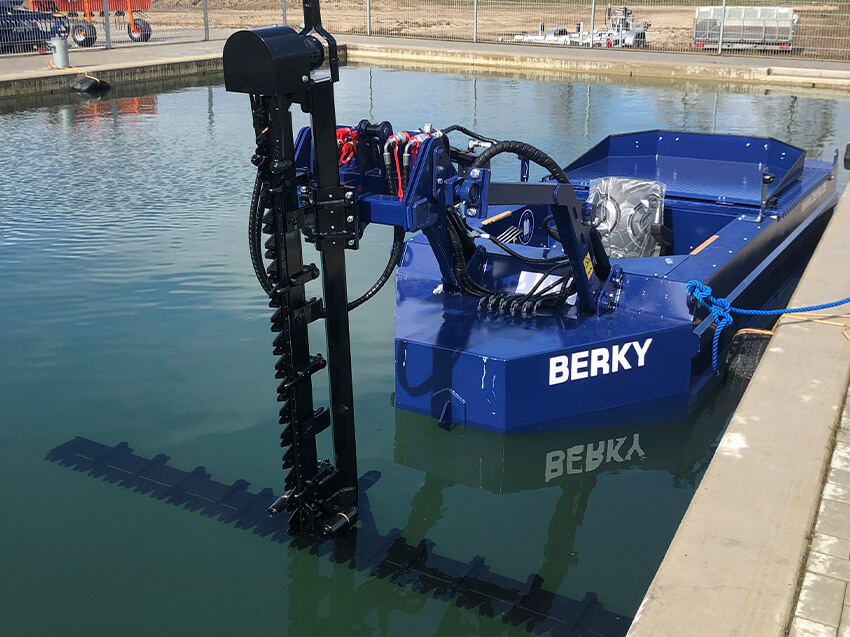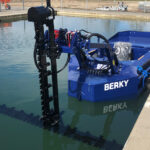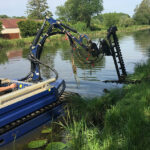 BERKY DOUBLE KNIFE T-CUTTER
The Double Knife T-Cutter 7100 is especially designed for use in the water and on the shore. It cuts horizontally and vertically at the same time or close to the ground. The double-blade mowing technology ensures a clean cut pattern with low ground impact.
ALL PROPERTIES AT A GLANCE
Merkmal
Eigenschaften

Article number

Suitable for

Cutting width

Horizontal: Approx. 2.25 m

Vertical: Approx. 1.50 m

Cutterbar

Horizontal and vertical double knife cutting unit
Wear-optimised upper and lower knife with self-sharpening 4 mm blades and large mushroom

Hydraulic system Power requirement

Up to 25 l/min at 150 bar

Weight
Working speed
Dimensions

Approx. 0.50 m x 2.35 m x 1.75 m

Areas of application

Cuts on water and on land
CONTACT US NOW
Request a quotation or have questions about our products? ​