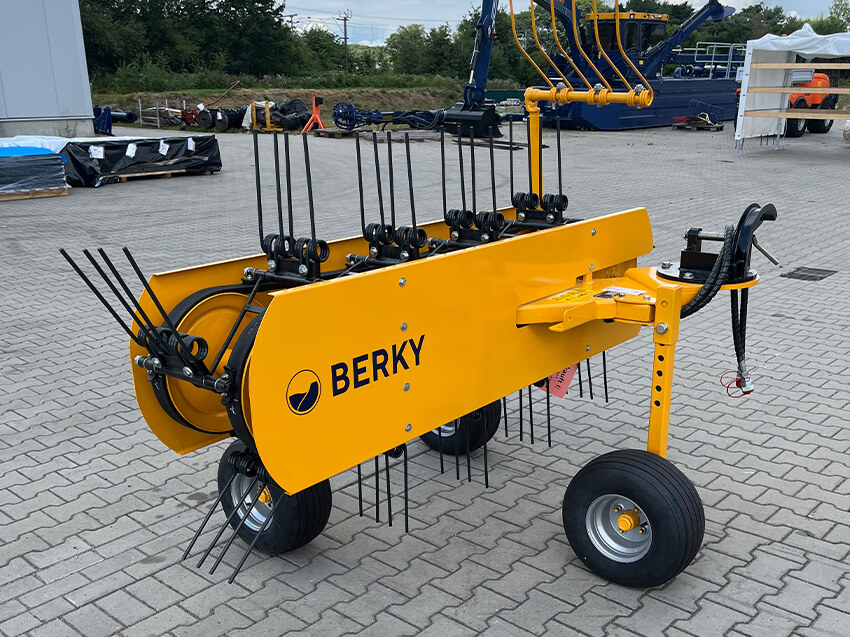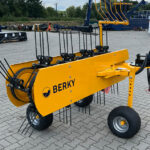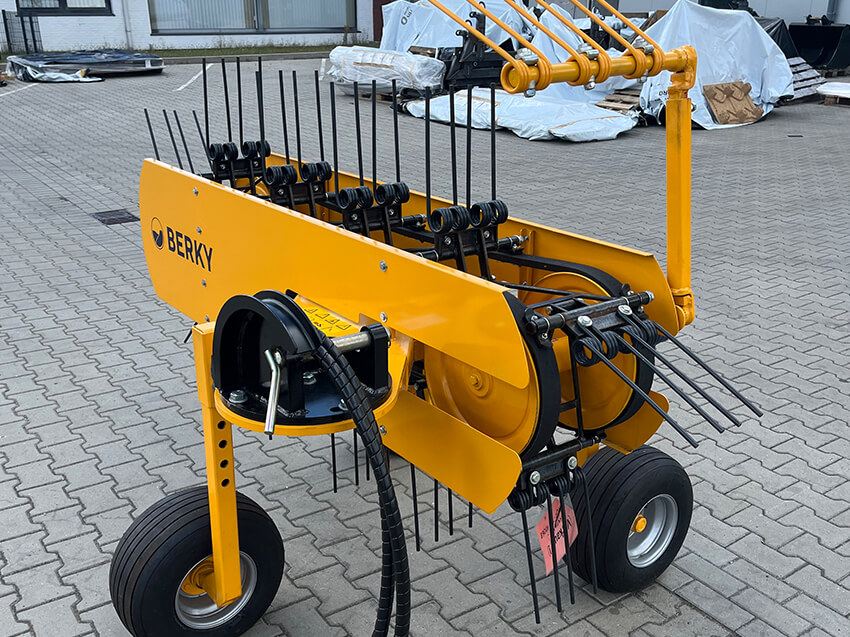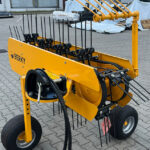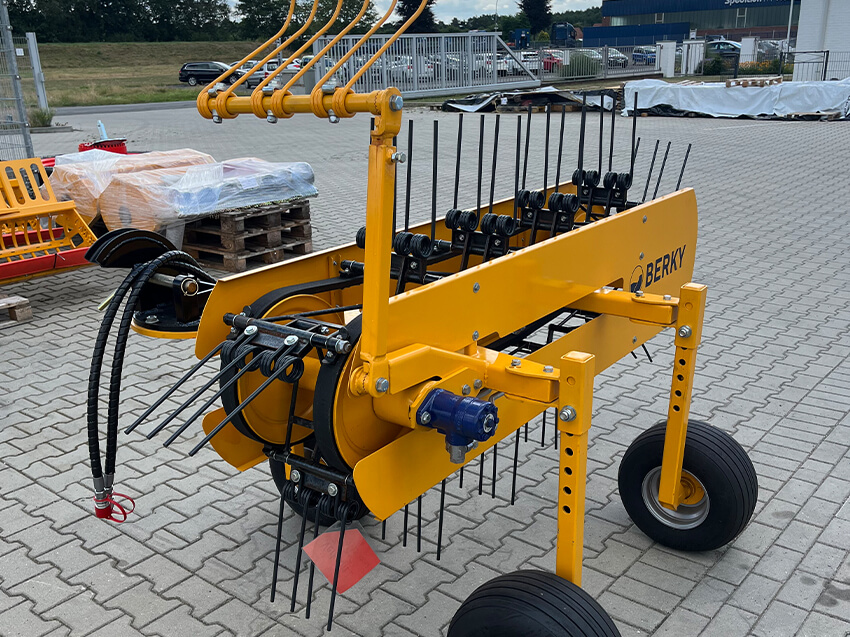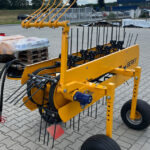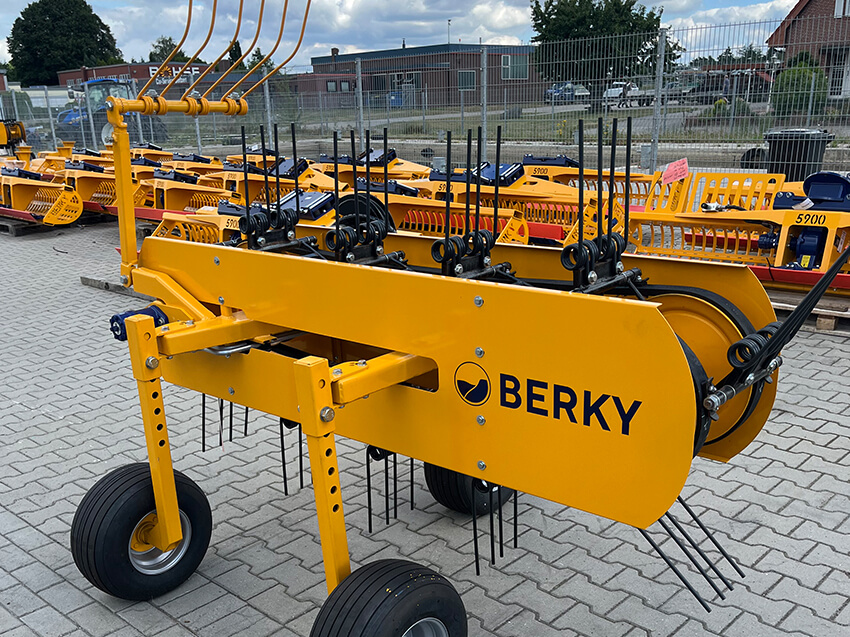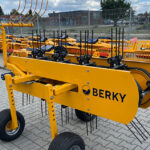 The belt clearing rake makes it possible to efficiently retrieve the cuttings from the trench.
Anyone who already owns a tractor, wants to convert it or use it for other purposes, has additional options thanks to the quick disassembly of the belt clearing rake.
All properties at a glance
Merkmal
Eigenschaften

Article number

Clearing width

Hark set

Low-wear Hark set with V-belt 50 mm x 20 mm

Hydraulic system Power requirement

Up to 40 l/min at 180 bar

Weight

Approx. 310 kg

 

Approx. 360 kg

Working speed

Standard equipment

Swath plate
Three height-adjustable wheels

Scope of application

S

alvage and removal of cuttings from ditches
CONTACT US NOW
Request a quotation or have questions about our products? ​