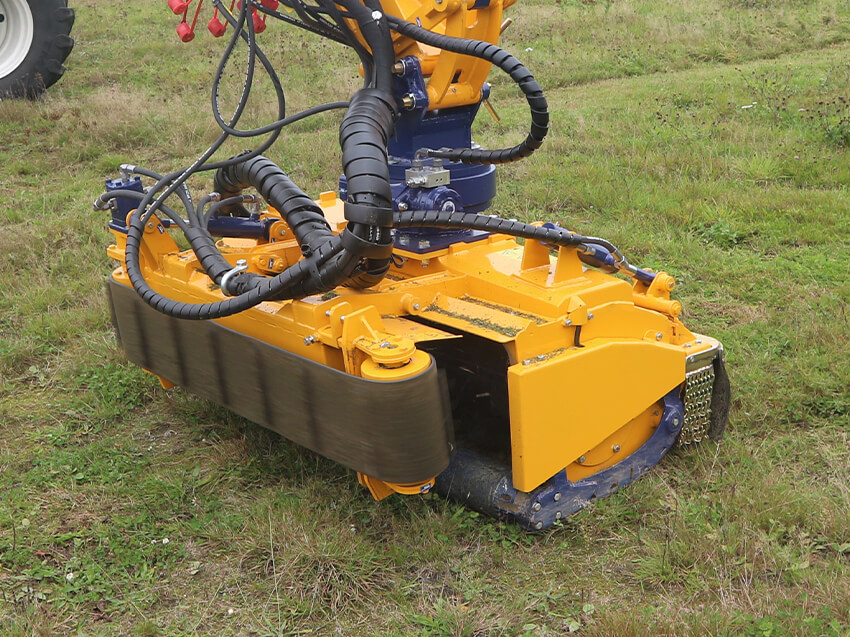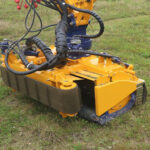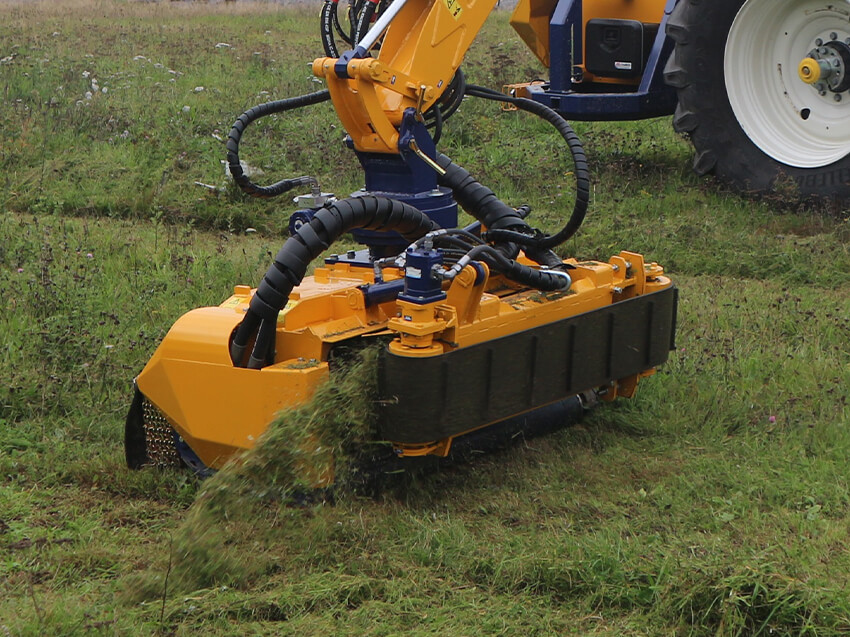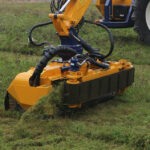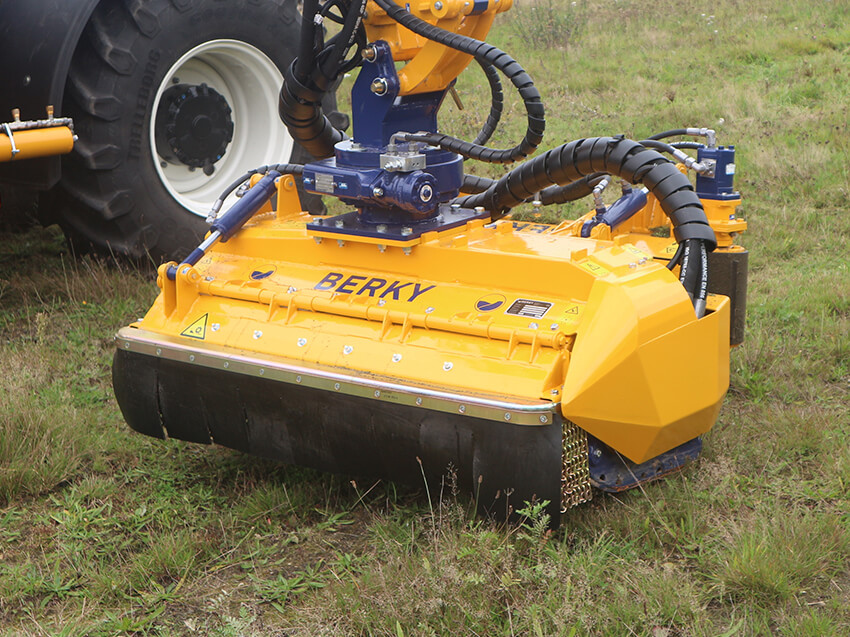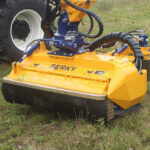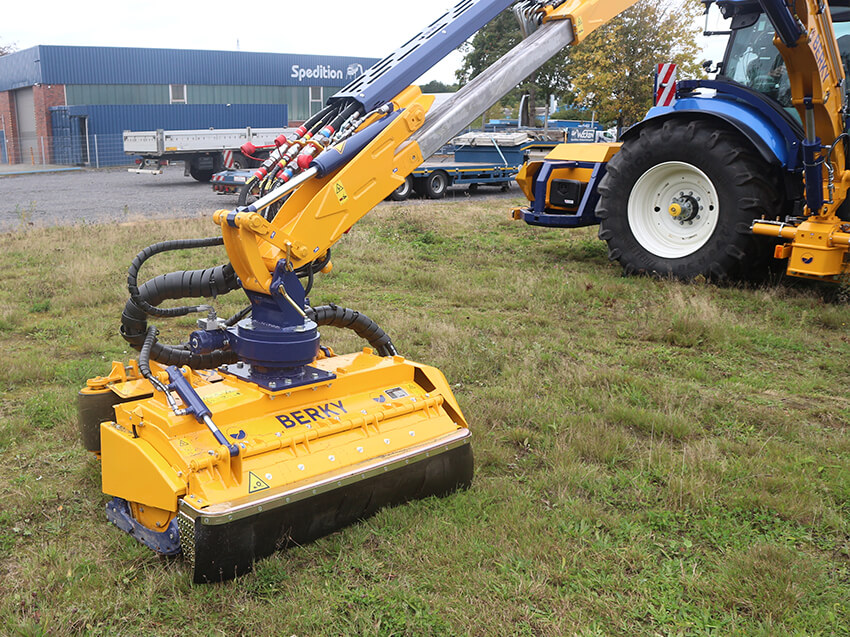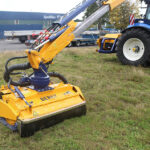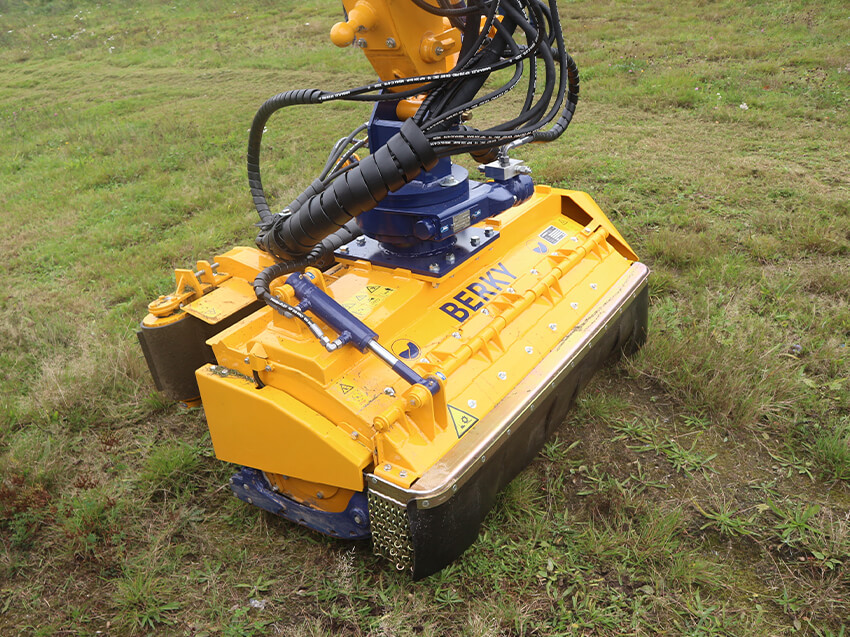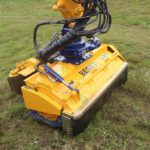 Hydro flail mower with hydraulic flap and clearing belt
The premium model of the 5600 series combines the power and working comfort of the BERKY mulcher for tractors with a powerful conveyor belt. The hydraulic tipping device ­allows flexible use of the clearing belt and even more individual placement of the clippings. Together with the front flap and the possibility of automatic level control by BERKY Flailtronic, no wishes are left unfulfilled.
All properties at a glance
Merkmal
Eigenschaften
x

Article number

Working width
Knife

Hydraulic system Power requirement

High-pressure insertion motor
Mulcher: up to 100 l/min at 280 bar
Conveyor belt: up to_25 l/min at 150 bar

Weight

Working speed

Standard equipment

Hydraulically erectable, rear-mounted conveyor belt
Hydraulically openable front flap
Height-adjustable caster with pre-equipment for BERKY Flailtronic (Niveaumatik)
Wear plate insert in the housing

Scope of application

Mulching of grass, scrub and light woody plants, removal and individual storage of the mulched material.
CONTACT US NOW
Request a quotation or have questions about our products? ​