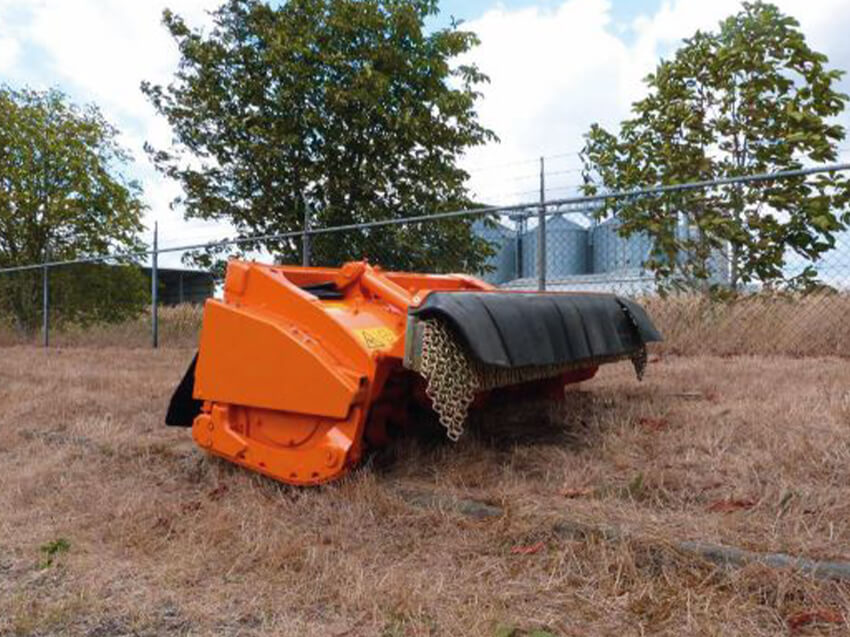 Hydro flail mower with hydraulic flap
With the hydraulically opening flap of the hydro flail mulcher, large amounts of reeds and grass can be ­removed with ­ease. Another special feature of the mulcher for tractors is the possibility of automatic level control by means of BERKY Flailtronic. Cutting quality and throughput are impressively combined with this mulcher.
All properties at a glance
Merkmal
Eigenschaften
x

Article number

Working width
Knife

Hydraulic system Power requirement

High-pressure insertion motor
Up to 100 l/min at 280 bar

Weight

Working speed

Standard equipment

Hydraulically openable front flap
Height-adjustable caster with pre-equipment for BERKY Flailtronic (Niveaumatik)
Wear plate insert in the housing

Scope of application

Mulching large quantities of reeds and grass
CONTACT US NOW
Request a quotation or have questions about our products? ​