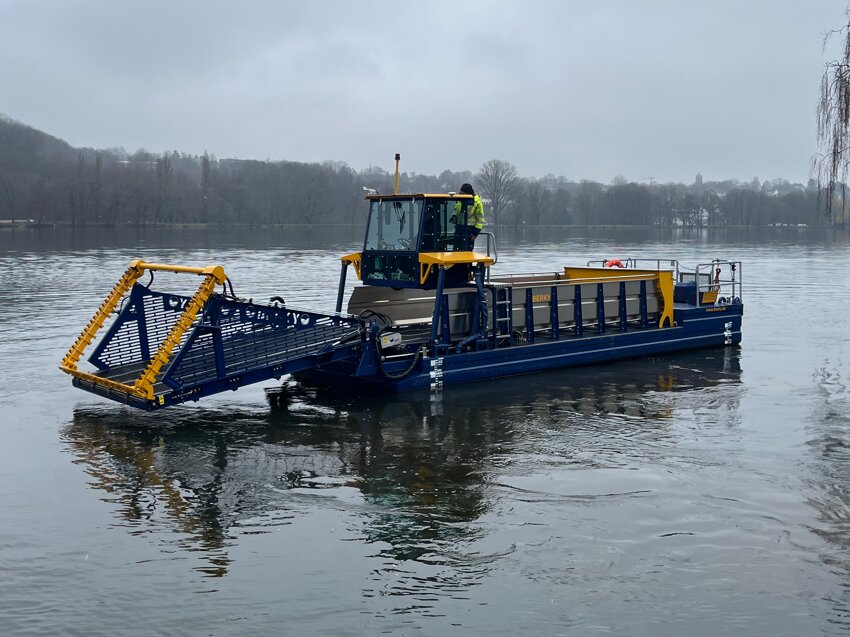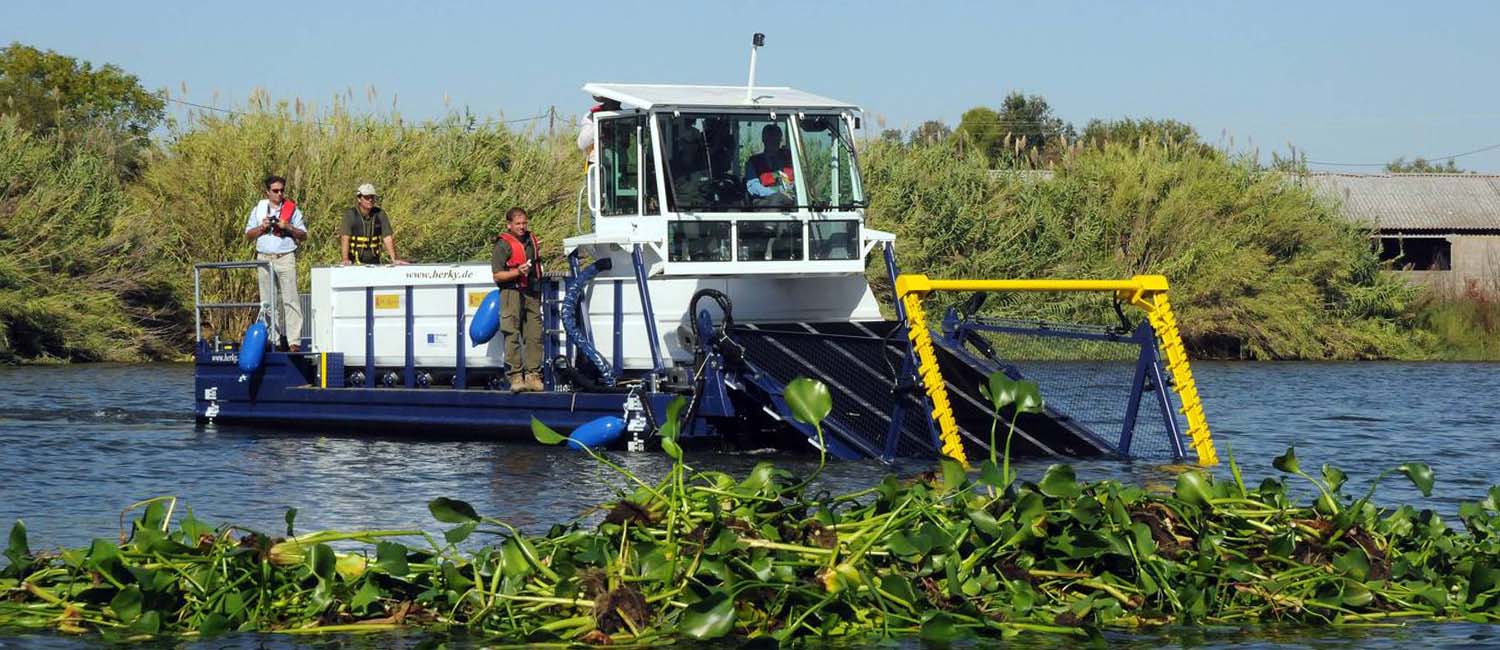 Mowing boats and weed harvester
Efficient Solutions for Aquatic Vegetation Management
With our compact BERKY TRITON weed harvester collection boats you can clean your water and free it from water plants and rubbish.
Areas of application
Large lakes (reservoirs, recreational lakes for swimming and sailing), retention ponds, rivers, canals and harbours.
Work requirements
Mowing and collecting water plants and rubbish in one work step.
Mow and collect aquatic plants such as waterweed (Elodea sp.) or thick-stalked water hyacinth (Eichhornia crassipes).
Large flotsam and rubbish (plastic waste) can also be easily collected from the water during the trip.
The front conveyor belt of the boat cuts the material under water and transports it to the loading area, all in one step.
On the shore, the collected plants and rubbish can then be conveniently unloaded via conveyor belt on the reverse route.
Harbours, waterways, reservoirs and other bodies of water can thus continue to be used and navigated without hindrance. Water volumes can flow away and flood disasters can be prevented.
Some NGOs like "Everwave" and "The Ocean Cleanup" already rely on our waste collection boats. In this way, a lot of plastic waste has already been removed from the waters of our world.
Choose your suitable aqua weed harvester for your requirements
BERKY TRITON 550 – compact and manoeuvrable, boat trailer available for transport and launching.
BERKY TRITON 550 AMPHI – Amphibious weed harvester / refuse collection boat for shallow areas and drivable on land. With lowerable cabin.
BERKY TRITON 1500 – wide front conveyor, large loading area and high working depth. With lowerable cabin
CONTACT US NOW
Request a quotation or have questions about our products? ​