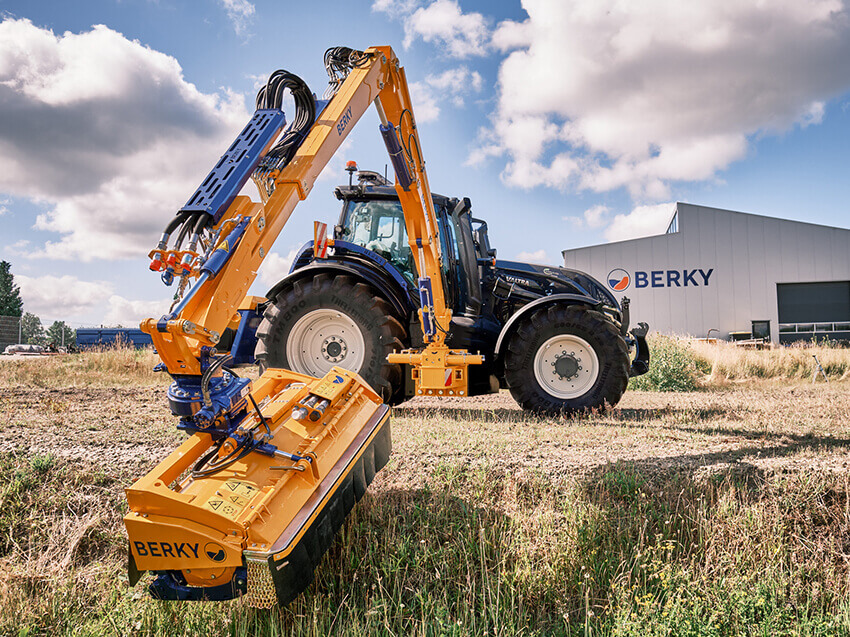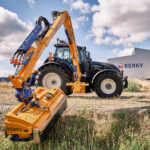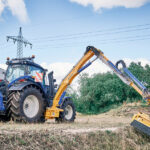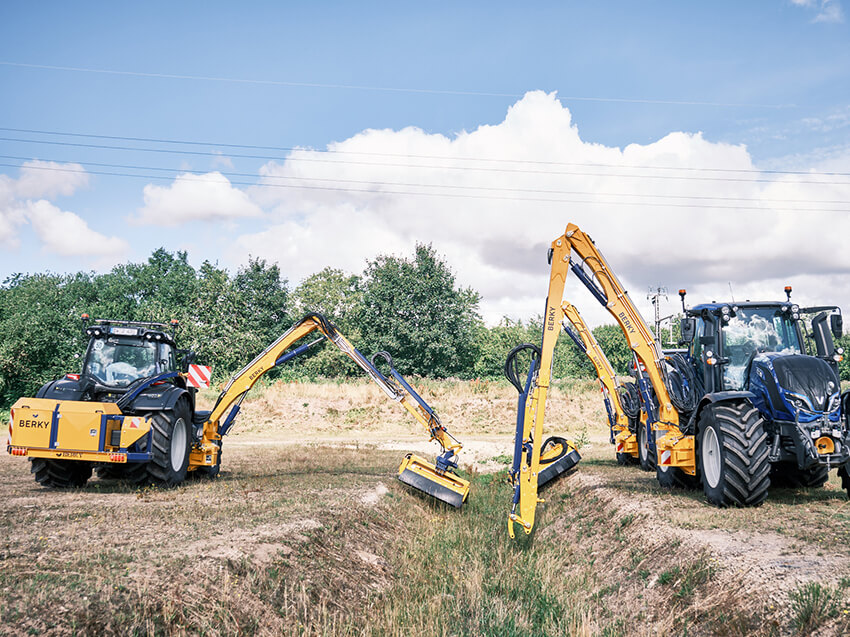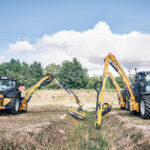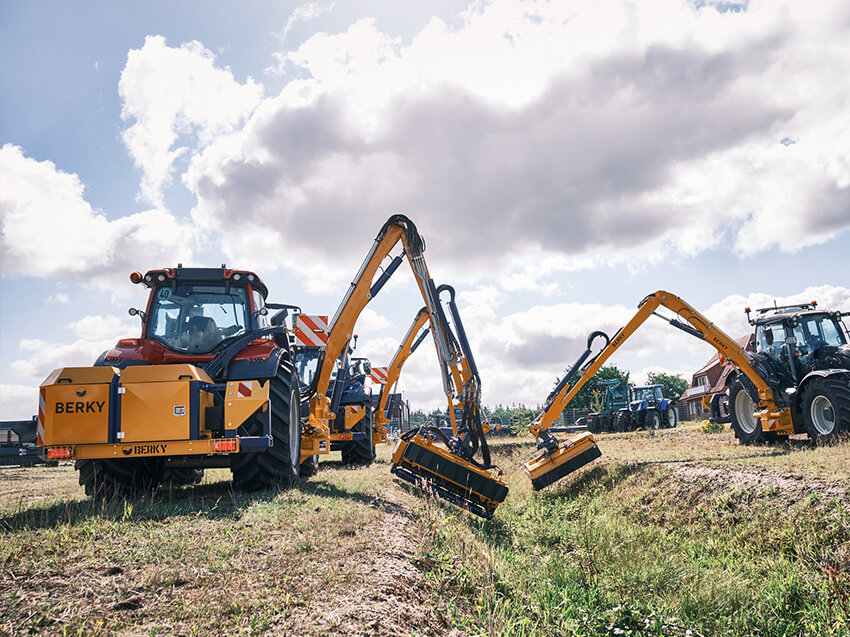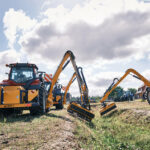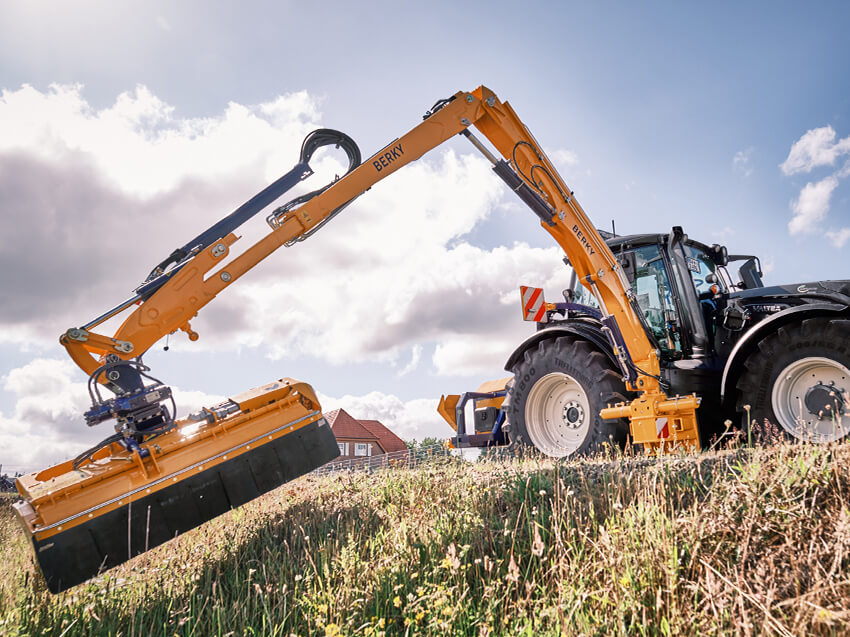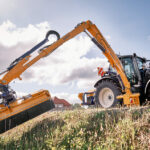 BERKY Inter-axle attachment
DO NOT DESPAIR EVEN IN DEEP TRENCHES
With the BERKY Inter-axle Attachment ZA6 even deep ditches are no obstacle. This attachment is designed for professional use in water maintenance. The reach of up to 9 m from the centre of the vehicle is just as convincing as the swivel range of 220°. Even difficult-to-reach areas can thus be mastered without any problems. The low-maintenance slewing mechanism paired with the optional automatic level adjustment pleases every driver.
No extra road approval is required for mounting on the tractor.
ALL PROPERTIES AT A GLANCE
Merkmal
Eigenschaften
Article number
Tractor

For tractors with 6-cylinder chassis
Free payload of at least 4,300 kg

Equipment attachment

Inter-axle attachment to underfloor frame, reinforcement of tractor chassis

Tank volume

Hydraulic tank approx. 250 l

Control

Can-Bus control via electroprop. Joystick and display

Cantilever

9 m reach from vehicle centre to outer edge of mulcher (assumption: flail mulcher with 1.20 m working width)
Two-part boom including 1.40 m telescope
Up to 220° swivel range (tractor-dependent) via rack and pinion swivel drive (low-maintenance and insensitive to dirt)
Hydraulic start-up protection in forward and reverse travel via pressure accumulator

Hydraulic system

Tractor-independent cylinder hydraulic supply via the implement
Axial piston pump 95 l/min at 280 bar for the implement
Axial piston pump 70 l/min at 250 bar for the cylinder functions
Two control units for additional functions on the implement (10 l/min at 200 bar)
Float position can be switched on at the unit lift
Switching the pressure range to 170 bar for mowing basket work
Hydraulic oil: Mineral oil

Cooling

Hydraulic oil cooling system with reversing function for cleaning the cooler from dust and dirt
Electric oil cooler up to 13 kW cooling capacity
Temperature-controlled

Safety and warning system

Berky SafetyBrake
Warning in the display if the hydraulic oil temperature is too high
Low oil level warning via warning buzzer

Scope of application

Suitable for particularly deep trenching
CONTACT US NOW
Request a quotation or have questions about our products? ​